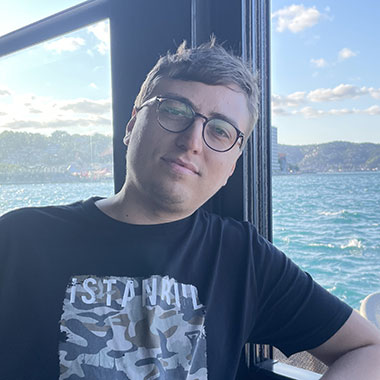 Hello everyone! I'm Hasan Gultekin, 32 years old, and I'm part of a journey that began with curiosity about the IT world from my childhood. I'm a member of the generation that connected to the Internet with a 56k modem. As a Professional Digital Tech Developer Specialist, I am proud of my 14 years of experience as an IT professional.
Throughout my career, I've worked in various fields including web design, web development, digital marketing, SEO marketing, DevOps, and various CMS systems such as Magento, Woocommerce, WordPress, and Opencart, which has allowed me to build a broad expertise. My programming skills include PHP, HTML, CSS and JavaScript. I've been actively involved as a freelancer, delivering successful projects and continuously focusing on improving my digital skills.
In the field of digital marketing, I'm particularly enthusiastic about contributing to knowledge sharing, especially in the areas of e-commerce infrastructure, SEO, web technologies, search engine optimization, advertising, and social media strategies. Believing that knowledge grows when it is shared, I am happy to enlighten you through this blog.
I've expanded my expertise to include UX design, software development, technical SEO, DevOps services, and proficiency with Adobe Suite programs. My innate problem solving skills allow me to efficiently utilize resources and generate quick solutions.
I am proud to hold the title of Professional Digital Tech Developer Specialist, and I continue to reflect my commitment to continuous learning and self-improvement in every project and task I undertake. To explore my solution-oriented approach to the complexities of the digital world and my expanding skill set, please feel free to contact me.
I believe that a life intertwined with technology is full of limitless possibilities, and I'm excited to work every day to expand those possibilities